Nineteen literal WordPress rock stars sing and play WordPress Strong by Jonathan Mann 👇
Sing along! Teach it to your kids or sing it to your pet.
WordPress Strong Lyrics
One third of the entire web cannot be wrong
We raise our voices up in a unified song
Screen to screen to screen we march along
That's because we are WordPress strong

WordPress strong
(WordPress strong)
Friends you can count on
WordPress Strong
(WordPress Strong)
Friends that go beyond
Anything you need,
Just call on the community
That's WordPress strong

Some day we'll be together again at WordCamps
Till then, do the WordPress Wiggle (yeah, you can dance)
Wapuu so cute will keep your anxiety calm
And singing about how we are WordPress strong
Don't feel like singing or dancing? Share yourself however you are. #WordPressStrong is for you, too.
---
What's all this about, anyway?
WordPress is more than software. We are a community.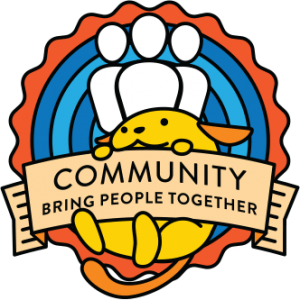 No matter your level of participation, if you care about WordPress and want to make the world a better place, you're part of the community.
You may have been to a WordCamp or a Meetup.
You may have participated on WordPress Slack.
You may have left a plugin review on WordPress.org.
You may listen to podcasts about WordPress, or read blogs powered by WordPress.
You may be a WordPress expert…or you may be brand-new to WordPress.
No matter your level of experience and particiption, we're a community, and we're here for each other.
---
About WordPress Strong
WordPress Strong started in early March as an idea: how can we help each other see the light at the end of this pandemic? Zack (creator of GravityView) shared some lyrics ideas with songwriter Jonathan Mann, and he wrote and recorded WordPress Strong.
In order to show the community (not just tell about it), we started reaching out to members of the WordPress community, asking them to share their voices. It was wonderful to see the creativity of our community: in addition to singing, people provided live drum tracks and saxophone!
Thank you
A special thank you Jonathan Mann for the lyrics, music, and editing, and to the performers of WordPress Strong (in no specific order):
Vishal Kothari (Tyche Softwares)
Christina Hills (Website Creation Workshop)
Daman Jeet (XLPlugins)
James Kemp (IconicWP)
Muhammad Adnan (Analytify)
Kimberly Lipiari (Valet)
Jake Jackson (Gravity PDF)
Maddy Osman (The Blogsmith)
Matt Mullenweg (Automattic)
Shreejith Thathampilly (WisdmLabs)
Tracy Apps (tracy apps design)
Jonathan Mann (Song a Day)
Syed Balkhi (Awesome Motive)
Anna Gargioni (GreenGeeks)
David Smith (Gravity Wiz)
Mike Demo (InMotion Hosting)
Marieke van de Rakt (Yoast)
Chris Badgett (LifterLMS)
Zack Katz (GravityView)
And thank you to all who are working to keep us healthy, fed, and safe during this time.